10 Reasons To Instruct Us As Your Tender Writing Company
We Are The Only Tender Writing Company You Need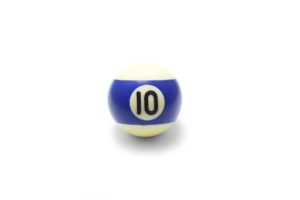 We believe we have the strongest Bid Managers and Tender Writers in the tender writing industry offering you a professionally written tender. We will also review your tender before you submit it. Here are our top 10 reasons why you should choose us when engaging a tender writing company:
Our professional expertise. As in all businesses, when you play to your strengths good things can happen. We pride ourselves on being a market leading tender writing company. We know how to structure good, clean responses and get to the point of the question. Unearthing the Commissioner's requirements are key and we are here to match them with the strengths of your business. You are experts in your sector, we are in ours.
2. Our tender writing experience. We have hundreds of tender writes a year under our belt. This is before the tenders that we read and review along with the policies we can tailor on your behalf. Some of our clients only tender a couple of times a year so when we bring our experience to their pitch it can be a game changer.
3. Dedicated teams for different sectors. We may operate differently to other tender writing companies as we have specialist teams for different industry sectors. This offers our clients a specialist Bid Manager and Tender Writer who knows their sector, not a 'jack of all trades' approach. For example, we have a dedicated team solely looking after the Health & Social Care sector. We will be able to get to the roots of the tender with you and match your skill set. We would also offer tailored policies that are Care Quality Commission compliant.
4. One stop shop. Along with offering a comprehensive tender writing service, we can also review a tender you have written and offer feedback before submission. To support your tender we have hundreds of policies available that could be the deciding factor for awarding business. See our POLICY WRITING page for more information. If your bid requires it, we can also help prep you for presentations.
5. Time. The most precious of all resources. Dedicating yourself to writing a strong tender can take days, weeks and sometimes months. We make the tender process hassle free, taking it totally off of your hands. Ultimately, this is the biggest deciding factor for clients when they choose to use tender writing companies. This allows you to get back to your business making a difference in other key areas.
6. Face to Face. When we think it'll add value to your tender we will want to come and visit you. What better way of understanding what makes your business unique than touching and feeling what we are writing about? This allows us to get closer to your business and understand what makes you different.
7. Resources. Why tie up a number of people in your business working on a tender when we can do it for you? In sales organisations especially, sales people can spend weeks on a tender when their time might be best placed chasing new business or seeing existing customers. This is the beauty of using tender writing companies, we allocated the exact amount of resources needed.
8. Price. An important aspect to consider when looking for professional tender writing companies to help with your tender. It's important to remember the value Your Tender Team can add to your bid when considering the investment. That said, we aim to beat any like-for-like quote. Speak to us today for a quote.
9. Presentation prep. If the tender you are going for requires a presentation, we can help you prep for it. This can be the icing on the cake so our experience can help you get over the final hurdle successfully.
10. Testimonials. See what existing clients say HERE.

To find out how we can support you with your tender CONTACT US now to discuss your requirements or call us on 0116 218 2700.