Facilities Management Tenders
Who Commissions Facilities Management Tenders?
Facilities management (or FM) tenders are commissioned by a number of local authorities, universities, the NHS and other public bodies. Private FM tenders can be commissioned by organisations with multiple sites across their network such as hospitality and leisure chains, retail giants, warehousing and distribution conglomerates and providers of serviced offices, to name a few.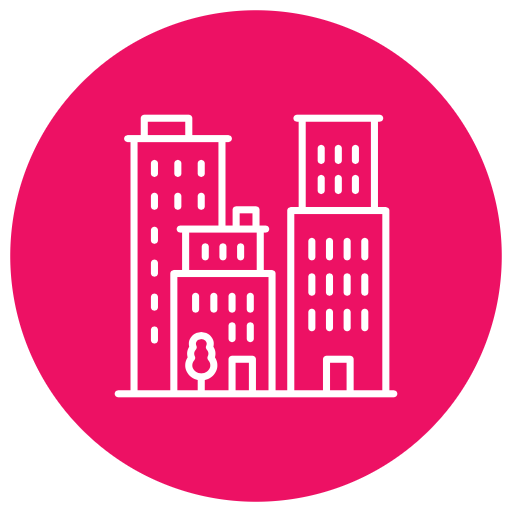 Due to the all encompassing facilities management banner and the different types of specialisms that make up FM, these tenders tend to be large with a lot of detail required within each response.
What is Normally Involved in a Facilities Management Tender?
Facilities management tenders are sometimes broken down into lots with different specialisms such as cleaning, catering, front of house, horticulture and groundskeeping, waste management, pest control, hygiene and washroom services, industrial and environmental, security, and so on. This allows bidders to focus their efforts within a particular area of FM. On the other hand, the commissioner may decide to appoint a single provider with multiple specialisms.
Key themes and topic areas within facilities management tender writing can include:
Service Proposal – the strategy you will implement to maintain multiple sites and the methodologies that will be used to deliver on the requirements within your facilities management discipline(s).
Contract Management – your approach to engaging with the commissioner and all key stakeholders to report on service performance, issues and concerns, and general communications and reporting.
Technology & Innovation – systems and equipment you will apply in the delivery of the contract and purpose that these will service. The commissioner will also want to see use of innovation to achieve time and cost efficiencies as well as improved results.
Staffing – your approach to recruiting, training and deploying staff in adequate numbers to deliver on the commissioner's requirements. The commissioner may also impose the need to pay staff at least the Real Living Wage (https://www.livingwage.org.uk) or above and promote modern apprenticeships to contribute towards the achievement of social value.
Some facilities management tenders might stipulate certain turnover thresholds that need to be met or that bidders be members of certain membership associations or hold accreditations such as CHAS, SSIP or have ISO accreditation. To find out how we can assist with ISO accreditations, please click HERE.
I Need Assistance with FM Tender Writing, Can You Help?
Yes, look no further than Your Tender Team. We have an experienced bid writing team that specialises in facilities management tenders and the different disciplines involved under the FM banner. This means we can lean on our experience and apply our learnings to your facilities management tender.
Can You Write a Facilities Management Tender On My Behalf?
Yes, we can. Your tender will be in safe hands as we pride ourselves on our facilities management bid writing and this is reflected in our exceptional WIN RATE.
A professional bid writing team will look after your facilities management tender, via our FULL TENDER WRITE service. We will look after all aspects of your tender including the planning, researching, writing and submitting.
We specialise in acting as your external bid writing team when you need us. When engaging our services, we take the stress and strain out of the tendering process for you by letting your Tender Manager take the responsibility of managing your bid. Your facilities management tender writing will be looked after by a member of our team with vast experience in your sector.
Do you regularly score low on certain questions? You don't have to be content with scoring the same on every tender. CONTACT US to see how we can help write certain questions for you within a tender that you may struggle with.
When using our Bid Writing Service, our aim is to fit around your schedule so using Your Tender Team is convenient, effective and adds value to your approach to tendering.
Want to Write the Tender Response Yourself? Don't Do It Alone
If you wish to write a facilities management tender yourself, we can support you every step of the way. Our REVIEW & EVALUATION service is designed to help you plan your responses and offer feedback on your written work before you submit a tender.
Your Tender Team will act as your own tender confidant and will bring years of bid writing experience to your submission. Our Review & Evaluation service can assist your business and the way you respond to tenders by having a bid writing professional offer advice and guidance on every single tender you take part in.
Your Tender Team in the Press!
We have featured in the business press a fair bit recently. Some of our clients have doubled or tripled the size of their business via the tenders we have helped them win.

Within the East Midlands alone, we have supported clients to win over £500m worth of business. For more info, please visit the BUSINESS LIVE website for the full article.
What Are Your Bid Writing And Bid Review Fees?
If you have a tender that is live and would like a tender writing quote, get in touch via the 'Get a Quote' tab on the right hand side of the screen now. There you can provide more information and upload the tender documents (if you have them) so a member of our team can review then give you a call to quote on the different services we offer.
Alternatively, CONTACT US and a member of our team will call you to discuss your tender writing requirements.