Tendering Terminology & Glossary
To the uninitiated the tendering process can seem daunting, something which isn't helped by the extensive catalogue of mind boggling tendering terminology and acronyms! Once you start to break things down, however, most things are simple and straightforward.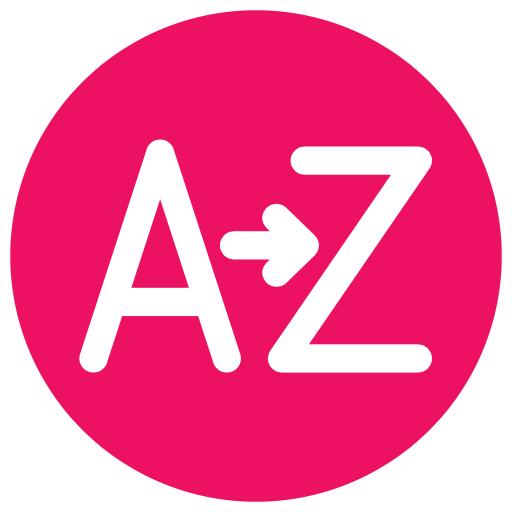 To help providers try to demystify some of the more common terms, we have produced an A-Z guide to understand tendering terminology.
Glossary
Alcatel Mandatory Standstill Period – This is the minimum 10 calendar day period following a decision to award a contract via OJEU. The 10 day window allows unsuccessful bidders an opportunity to challenge the award decision before the contract is signed.
Any Qualified Provider (AQP) – This name identifies a framework of providers that have successfully passed through a tendering or accreditation process, winning AQP status. Commonly used in NHS procurement, patients are able to choose their provider from the list of successful providers.
Approved Provider List (APL) – This is a term applied to a list of providers who have successfully passed through a tendering or accreditation process and are granted APL status on a multi-provider framework. Commissioners and/or customers will have access to use this list when sourcing services. This can sometimes also be referred to as a Recognised Provider List (RPL).
Award Criteria – Contract award criteria are used as the basis on which to award a contract.
Block Contracts – A block contract awards a guaranteed volume of business to a provider, usually over an agreed period of time, with the provider paid an arranged fee. This is a commonly searched for term within tendering terminology as it involves potential future payments.
Business Continuity Plan (BCP) – Regularly requested during tendering processes, a BCP is a plan that is put in place to help both prevent disaster and outline recovery measures following business disruption.  A plan should identify and assess any potential risks to service delivery, detail mitigating measures and contingencies. Very common within tendering terminology.
Call-off Contract – A call-off contract is a term applied to a contract awarded separately to a supplier on an existing framework agreement. Individual contracts will set out specific terms and conditions which may include additional information.
Common Procurement Vocabulary (CPV) – CPV Codes are used throughout the EU as a system of classification for public procurement. Applying these generic codes allows commissioners to categorise their contract notices, which makes it easier for suppliers to search for tenders within their field.
Consortia or Consortium – A term applied to a partnership between two or more organisations, who join together for the purposes of bidding and providing a single service. Consortiums are characterised by defined structures and governance agreements.
Contract Notice – A formal notification of a contract opportunity and call for competition.
Contracts Finder – Contracts Finder is the UK government's online tendering portal, which allows suppliers to view and search for contract opportunities worth over £10,000.
Direct Award – Direct awards are contracts which are awarded to a supplier without competition.
Disaster Recovery Plan (DRP) – Known more commonly as a Business Continuity Plan (BCP).
Dynamic Purchasing System (DPS) – A DPS is essentially a framework agreement, but in this instance new suppliers can apply to join during the lifetime of the contract. Some DPS frameworks will remain open throughout the frameworks lifecycle, with others reopening either periodically, or at the discretion of the commissioner.
Early Market Engagement – Sometimes also referred to as market warming, or simply market engagement, this is a process which takes place prior to the release of a tender. It aims to identify potential bidders, give providers information relating to planned procurement, and potentially also gives interest parties an opportunity to participate in informing the overall look of the new service model.
European Single Procurement Document (ESPD) – The ESPD is a form required by providers tendering for EU contracts. The form requires suppliers to confirm that they meet the necessary regulatory criteria and that they are capable of delivering the contract for which they are bidding.
Expression of Interest (EOI) – Ahead of the release of some high value public sector tenders some commissioners will publish an EOI notice in order to gain an indication of interest from potential service providers, asking interested parties to contact the commissioner and express their interest in a future bidding opportunity.
Framework / Framework Agreement – Frameworks are essentially umbrella agreements between a commissioner and multiple providers. Frameworks are commonly used by local authorities who know there is a need for specific goods or services, but are unable to predict what exactly they need, when they'll need it and how much they'll need.
Getting onto a framework is usually the first stage in securing work. Once a place is secured following a successful bid attempt, subsequent stages will see work awarded to suppliers. The manner in which work is awarded may vary, depending on the individual agreement.
Invitation to Tender (ITT) – The ITT document formally provides a full set of bidding instructions, outlining all the information needed to enable prospective bidders to produce their tender. Key sections of the ITT should give a summary of the tender, confirm the contract term and procurement timetable, evaluation criteria and refer bidders to the specification.
Key Performance Indicator (KPI) – A Key Performance Indicators are specific measurement tools that are used to evaluate and monitor service delivery.
Lots – Lots are designated when a contract is broken down into smaller subcategories and they define the area of work within a tender. It may be that the different Lots represent different aspects of service provision, different levels of complexity in relation to delivery, or they can relate to different geographical areas. Breaking a contract down in this way helps to open the framework up to multiple tenderers.
Market Warming / Market Engagement – See Early Market Engagement.
Method Statement – Method statements are questions which form the basis of the technical, or qualitative aspects of a tender response. It is within these statements that a bidder has an opportunity to inform the commissioner about their offering, delivering a compelling argument.
Mini-competition – A mini-competition is a scaled down tendering process, used when deciding which supplier to award work to as part of a framework agreement. Mini-competitions don't need to be advertised, with existing framework providers instead invited to submit a bid.
Most Economically Advantageous Tender (MEAT) – MEAT assessment criteria will see a contract awarded on the basis of both qualitative and technical aspects as well as price, in order to identify tenderers offering the best overall value over the contract's lifetime, i.e. not just awarding to bidder offering the most competitive price as this may not deliver long-term value. Initial contract notices must indicate that the MEAT criterion will be used where applicable, confirming the relative weighting of each criteria used to assess individual bids.
Negotiated Procedure – Refers to a process which involves a commissioner consulting, or inviting, chosen suppliers to negotiate the terms of a contract with them directly. This process is usually undertaken in specific cases where there may be an urgent need for procurement, or where more common open procedures and restricted procedures have failed to see contracts awarded.
Official Journal of the European Union (OJEU) – The name of the publication in which all tenders from the public sector, which are valued above a certain financial threshold according to EU legislation, must be published.
Open Procedure – A process by which providers can apply without prior selection, e.g. without completing a Pre-Qualification Questionnaire (PQQ). This procedure is commonly used for the procurement of high-value public sector contracts.
Preferred Supplier List – This is a list of suppliers that have successfully tendered for and have been awarded a contract.
Pre-Qualification Questionnaire (PQQ) – Seen in two stage procurement processes, the PQQ is the initial stage which comes before an Invitation to Tender (ITT). The questionnaire is designed to allow commissioners to determine that individual providers meet basic criteria, such as being able to satisfy the commissioner that they are financially stable, that they have experience delivering similar contracts, possess the necessary levels of insurance and required policies, etc. Failure to pass through the PQQ stage will see elimination from the tender process.
Prior Information Notice / Periodic Indicative Notice (PIN) – A notice of advance warning to notify the market of a commissioner's procurement intentions at some point in the future.
Pseudo Dynamic Purchasing System (PDPS) – See Dynamic Purchasing System (DPS).
Recognised Provider List (RPL) – See Approved Provider List (APL).
Request for Information (RFI) – A preliminary stage conducted by commissioners prior to procurement, with the aim of gathering general information and data from potential suppliers.
Request for Proposal (RFP) – This can sometimes be based on an RFI, and is a more structured, formal request for a proposal which is often made through the bidding process.
Request for Quote (RFQ) – A process in which commissioners invite select suppliers to submit quotes for individual specifications. This is similar to an RFP but focuses on costs.
Restricted Procedure – The most common procedure used for the procurement of high-value public sector contracts, it takes place over two stages Suppliers will begin by completing an open first round invitation, such as a Pre-Qualification Questionnaire (PQQ), with subsequent stages 'restricted' to those qualifying for the next stage, such as Invitation to Tender (ITT), or Call-offs.
Selection Questionnaire (SQ) – The SQ, sometimes also known as the Standard Selection Questionnaire, is essentially an updated version of the Pre-Qualification Questionnaire (PQQ), introduced to align with the European Single Procurement Document (ESPD). Like the PQQ it is a fairly generic questionnaire detailing basic company information, and requires suppliers to self-declare whether any exclusion grounds apply, and confirm that they meet financial, technical and professional criteria.
Service Level Agreement (SLA) – This is a formal mechanism for setting out the negotiated agreement and working relationship between two parties.
Small & Medium Sized Enterprises (SMEs) – SMEs are independent organisations that employ less than 250 people and have a turnover of less than €50 million.
Social Value – Following the introduction of the Public Services (Socal Value) Act, public sector bodies are required to consider how commissioned goods and services improve the social, environmental and economic aspects of an area, not just value for money.  Social value is the term used to describe the additional value created in the delivery of a contract which has a wider benefit to the public and community, e.g. apprenticeships, environmental efficiency and sustainability. This appears regularly within tendering terminology.
Spot Contract – A spot contract is the procurement on an individual basis, of goods or services as and when they are needed. This is also sometimes referred to as spot purchase.
Spot Purchase – See Spot Contract.
Standard Selection Questionnaire (SSQ) – See Selection Questionnaire (SQ).
Transfer of Undertakings (Protection of Employment) (TUPE) – TUPE regulations are designed to protect the rights of employees in a transfer situation, e.g. when a business or part of a business moves from one supplier to another, or when an in-house service is first outsourced. This regulation assures employees continuity of employment with retention of the original set of terms and conditions.
We hope you've found our A-Z of key tendering terminology useful, and feel free to contact our Team if you'd like any advice or guidance.  Call us now on 0116 2182 700, use our chat function at the bottom right of the screen or CONTACT US.