Grounds Maintenance Tenders
Who Commissions Grounds Maintenance Tenders?
There are a wide range of public sector bodies that commission grounds maintenance tenders. These can range from educational establishments, the NHS, local authorities, amongst others.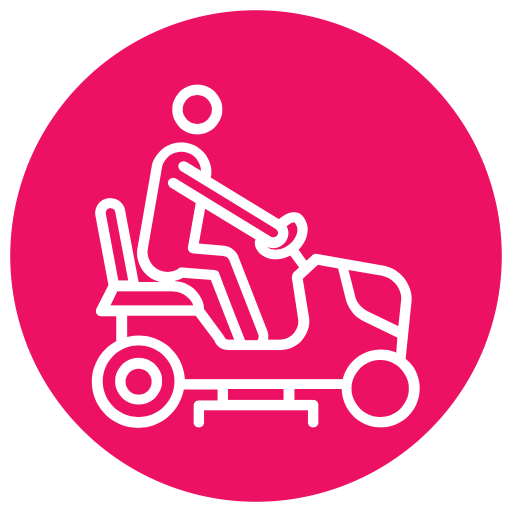 Within the private sector, grounds maintenance services are commissioned by land and property management companies, landlord/housing associations, hospitality, entertainment and leisure operators, serviced offices, property owners, amongst others.
For larger procurement projects, a grounds maintenance tender can cover multiple locations within a given area, or across different regions within the UK. If different areas are covered in the UK, it is common to award different areas within the UK to different grounds maintenance companies based on their geographical coverage. Depending on the commissioner's requirements, grounds maintenance tenders can either be framework based where a number of bidders will be awarded a contract, or awarded to a single supplier.
What is Normally Involved in a Grounds Maintenance Tender?
There are often stipulations based on office/resource location and the sites that require grounds maintenance services. For example, a commissioner might request that bidders have an office within a certain number of miles away from a site so that service KPIs and other performance targets can be met. Another requirement might include a minimum level of turnover expected from bidders. Company financial accounts are often requested alongside insurances and policies. Each grounds maintenance tender will have different requirements of work involved on sites.
Requirements for tenders can often involve grass cutting, gritting, hedge trimming, pitch marking, litter picking and planting with questions asking about how each of these elements will be delivered as well as by whom in respect of their training and experience. Other questions can relate to:
Contract Structure – how you will manage the delivery of the contract, including supervision of your operatives, account management and relationships with the commissioner and other stakeholders.
Supply Chain Management – this may include your arrangements with subcontractors (if you decide to use any to fulfil certain aspects of the contract) as well as your relationship with various suppliers to ensure that you can obtain the necessary materials and equipment.
Mobilisation – if the services are to be delivered across multiple sites, you will need to demonstrate your ability to scale-up your operations to meet demand. This might include additional staffing and resources and how you will ensure that all will be in place come the contract start date.
Health & Safety – this will include the performance of site-specific risk assessments and the development of safe systems of work to keep your staff, site visitors and relevant others free from avoidable harm. You may need to evidence your policies and procedures as well as your statistics for accidents and incidents. Key learning from these will need to be applied.
Customer Service – how you will support good customer relation management and ensure that the commissioner and its customers receive a consistently high level of service.
Sometimes grounds maintenance tenders can stipulate certain ISO accreditations such as ISO9001 for Quality Management, ISO14001 for Environmental Management and ISO45001 for Occupational Health & Safety Management. For more information on the role ISO accreditations play within tendering please click HERE. Another requirement that can feature is that a bidder is a BALI member. More info can be found at https://www.bali.org.uk/home/.
How Can Your Tender Team Help Write a Grounds Maintenance Tender?
Your Tender Team have the experience to assist with any grounds maintenance tender writing requirement. We have experience writing tenders for grounds maintenance contracts for schools, universities, housing associations and the NHS.
Do you want to try and win a place on a grounds maintenance framework? CONTACT US today to find out how we can help.
Do You Need Help Writing a Tender?
Look no further. We are your number one resource when it comes to grounds maintenance bid writing. Whether it be a winner takes all tender or a framework you wish to be appointed to, we have a bid writing solution for you. For more information on what is involved, please see our FULL TENDER WRITE page for more info. If you would like a bid writing quote, please use the 'Get a Quote' tab on the right handside of this page.
We will assign you a dedicated Tender Writer and Tender Manager who will plan, research, manage, write and submit your tender for you. Your tender writing is in safe hands with us as we are a team that prides itself on our experience and win rate. If there are certain questions you are struggling with, we can quote based on writing those particular answers if this is preferred.
For more information on our win rate please click HERE.
Do You Write Tenders In-House? We Can Help
If you respond internally to grounds maintenance tenders, we can help. Your Tender Team can act as a trusted confidant and help plan your responses and offer feedback and guidance on these can be improved before you submit your tender.
Are you happy with your tender win rate? Would you like the assurance of a bid writing professional to review your tender and support you along the way? Our REVIEW & EVALUATION service would be ideal. Please get in touch today to discuss.
Check Out What the Press Says About Us!
Don't just take our word for it! We've been in the press a lot recently for the ways we assist clients and help them win contracts via tendering.

Please check out BUSINESS LINK EAST MIDLANDS for the article discussing how we've helped win over £500m worth of tenders for clients in the East Midlands alone. 
What Are Your Fees To Write Or Review My Tender?
We've got a tender writing service suited to all requirements, we just need to know which tender you wish to bid for. Either give us a call on 0116 218 2700, CONTACT US or use the 'Get a Quote' tab on the right handside of this page where you can enter your own and the tender's details. One of our team will then be in touch with you to discuss the ways we can support you.