What Do Print Services Tenders Involve?
Print services tenders involve the production of a wide range of goods and deliverables, including:
Conventional print and marketing materials, e.g. leaflets, newsletters, posters, flyers, stationery items, brochures, catalogues, magazines, etc.
Exhibition and event materials, e.g. flags, banner stands, site signage, venue guides, site plans, etc.
Signage and livery, e.g. company cars, vans, lorries, etc.
Large format printing, e.g. indoor posters, outdoor posters, vinyl PVC banners, billboards, etc.
Electoral materials, e.g. ballot papers, guidance notices, postal voting materials, bilingual/multilingual materials, etc.
Secure printing, e.g. currency, cheques, passports,
Office stationery, e.g. letterheads, template documentation, business cards, with compliments cards, etc.
Branded workwear and PPE, e.g. trousers, tops, jackets, fleeces, hardhats, high-vis, ear defenders, etc.
Promotional merchandise, e.g. mugs, t-shirts, hoodies, pens, bags, lanyards and wristbands, etc.
Etc.
Print management is a term applied to the process of outsourcing the centralised management of printed goods, from production, print, stocking and distribution. Depending on procurement needs we may see print tenders that include: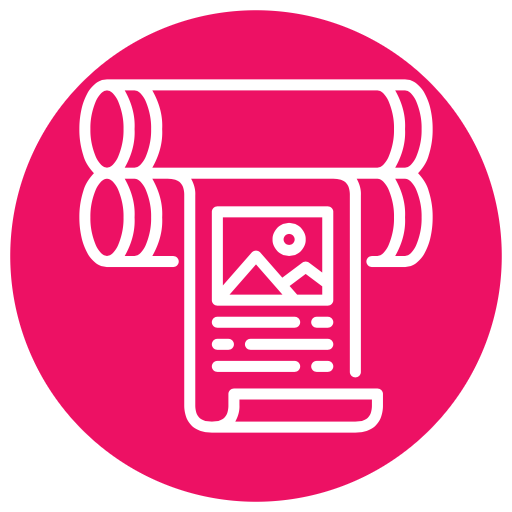 Design functions
Physical and digital asset storage
Print finishing
Print fulfilment,
Distribution
Who Commissions Print Services Tenders?
Printing services are regularly outsourced by both private and public sector organisations. We often see local authority contracts procured by an appointed lead authority, with the resulting framework accessed by a number of different bodies, such as local Police and Crime Commissioners (PCCs) and other emergency services, NHS Trusts, registered charities and educational institutions.
In terms of typical procurement models, multi-provision tenders will usually look to award multiple framework contracts to a designated number of providers, with the different deliverables split into individual lots. Conversely, commissioners can sometimes look to establish a single supplier service to provide total print management solutions. See our TENDER GLOSSARY page for detailed explanations of terms used within tendering.
What is Normally Involved With The Tender?
As established, print services cover a broad spectrum and so tender submissions and requirements can be equally as varied. We do spot common themes and requirements, however, and these tend to include:
Relevant Contract Experience – the demonstration of relevant experience, delivering similar services and goods for contracts on a comparable scale and evidence of specialisms.
Quality Management Systems – evidencing robust quality assurance systems, internal quality control procedures and dispute resolution procedures.
Account Management – outlining account management processes, approaches towards communication, ability to produce management reports and achieve KPIs, etc.
Supply Chain Management – outlining how the supply chain is audited to maintain ongoing compliance and standards, and what contingencies are in place to prevent service disruption in the event there is disturbance within the supply chain.
Turnaround Times – the demonstration of responsive and flexible delivery, and reference to tools used to ensure deadlines are met.
Methodologies for Delivering the Requirements – detailing the proposed service model, including explanations of distribution and geographical coverage, if applicable.
Contingency Planning – descriptions of both mitigation and contingency arrangements that enable normal business operations to continue in the face of various disruptions. Sometimes these arrangements are business continuity or disaster recovery plans, with evidence of this document needing to be provided with the submission.
Cost Efficiencies – detailing how cost fluctuations are managed and how cost minimisations are achieved to deliver the best value for money without impacting on the quality of the deliverables.
Environmental Awareness & Sustainability – a description of sustainable working practices, minimising impact on the environment, carbon offsetting activities, embedded environmental policies and procedures, and evidencing the environmental credentials of the wider supply chain.
Submitting Samples – the submission of a portfolio of work samples, either alongside the initial submission, or at a later date once a shortlist of the strongest tenders has been compiled.
The evaluation of quality criteria for print services tenders may be based on a combination of quality and price, i.e. the Most Economically Advantageous Tender (MEAT), or it could just be down to quality alone. In each scenario it is important to remember that quality is consistently the most important factor, and the more points a bidder picks up on quality, the more flexible they can be in respect of pricing.
In terms of evidencing certifications, print tenders sometimes require providers to demonstrate the security of their management systems (evidencing compliance ISO standards), and health and safety (evidencing that they have met the requirements of an SSIP registered provider). For more information on common accreditations and certifications click here.
How Can Your Tender Team Help with Writing a Print Services Tender?
The first step for any company thinking of bidding for print services tenders is to check their suitability. As a potential bidder, do you have the expertise, infrastructure, resources and management tools to deliver the specification. We can help you through these initial stages, working through the key details to determine whether this is the right opportunity for you.
For those that then choose to bid, with a portfolio of print tenders under our belt, our professionals are here to help.
Need Help Writing Your Print Services Tender?
Your Tender Team have racked up a string of successes composing bids for print suppliers and are on hand to offer support if you need a team of experts to take the strain. Our full tender management service FULL TENDER WRITE includes:
Dedicated support from an experienced Tender Manager
Production of a 'Shopping List' of additional items required for submission, e.g. financial information
The full write of your bid with information about your company and your approach gained through conference calls
An independent evaluation of the finished tender
Managing clarifications on your behalf, both leading up to and post-submission
Managing the submission once you have approved all tender responses and supporting documents
Contract lifetimes will vary, with some lasting beyond 5 years if extended, so if your bid is unsuccessful, you could be left out in the cold until the tender is released again. Putting the appropriate resources into your bid can make all of the difference. Check out our latest WIN RATE to see how successful we have been over recent months.
If you would like us to quote you for how much our Full Tender Write service is based on the tender you wish to bid, please use our 'Get A Quote' tab on the right handside of the screen now.
Need a Professional Tender Review Before Submission? No Problem!
If you wish to write your own bid, we can support you at every stage of your response. Our REVIEW & EVALUATION service will help by:
Reviewing all tender documents and supplying you with a breakdown of the requirements
Providing a structure to guide that narrative of the tender response
Evaluating your drafted responses and providing feedback and guidance on you can improve these
Handling the submission (optional)
Use our 'Get A Quote' tab today and one of our team members will be in touch with a quotation.
What the Press Say
Don't just take our word for it! Your Tender Team has been in the press a fair bit recently. Check out one of the articles on Business Live HERE .