Your Tender Team has a track record of winning residential care tenders via our residential care tender writing service.
What Are Residential Care Tenders?
Residential care homes provide support to individuals staying within a residential setting, with 24-hour care and support on site. The two main types of care homes are residential, and nursing care homes (or care homes with nursing), although, there are various other types of care homes available, offering more specialised support to all age ranges. These include:
Specialist homes for individuals with disabilities, such as learning disabilities, physical disabilities, Autism Spectrum Disorder, behaviour that challenges, mental health needs, complex needs, acquired brain injury, sensory impairments, etc.
Dementia care homes.
Hospice/palliative care homes.
Residential children's homes with or without education.
Who Commissions Tenders Like This?
Local authorities and NHS Clinical Commissioning Groups (CCGs), and trusts are responsible for procuring residential care services. Individual tenders will usually look to award framework contracts to a number of providers, although some commissioners may be seeking a single provider if it's to deliver care from a single site, if dealing with smaller volumes, or if commissioning a specialist service.
We quite often see regional frameworks, or Approved Provider Lists (APL) / Any Qualified Provider (AQP), tendered under a Dynamic Purchasing System (DPS). See our TENDER GLOSSARY for more details on these. This is a more flexible system which invites providers to bid to join an existing list of suppliers periodically, or at any point during the lifetime of the contract.
Terminology
There are variations on the descriptors used to refer to residential care services, and these are some common ones we see appearing in new tender notices: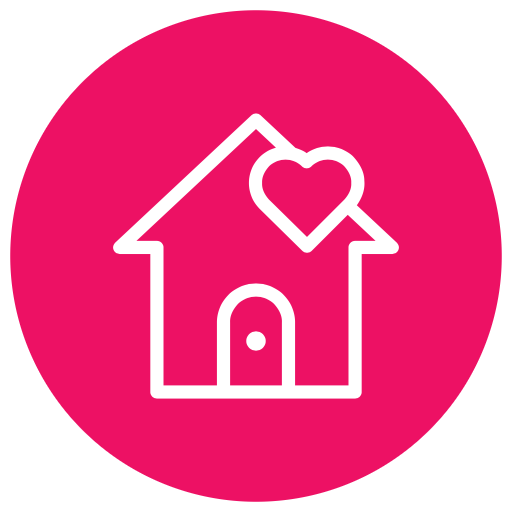 Convalescent Care;
Intermediate Care Beds:
Reablement Beds*;
Hospital Discharge/Discharge to Assess*
*In relation to the last two points, reablement and hospital discharge tenders are ones to look out for. Whilst some tenders will focus on delivering reablement and convalescence care within the Service User's own home, others will specify that care is to be delivered within a care home with nursing provision.
What is normally involved in a residential care tender?
Residential care tenders will clearly reflect the policies and objectives of the individual commissioners so, as always, each submission will have it's own unique style and criteria.
A certainty, however, is that providers will need to be registered with the appropriate regulatory body to provide any regulated services outlined in individual specifications. This means providers in England will require Care Quality Commision (CQC) registration, Care Inspectorate registration will be required in Scotland, the Care and Social Services Inspectorate Wales (CSSIW), and the Regulation and Quality Improvement Authority (RQIA) covers Northern Ireland.
For children's residential services there may also be a requirement to be registered with Ofsted if operating in England, Education Scotland if provision is offered in Scotland, Estyn if in Wales, and the Education and Training Inspectorate (ETI) in Northern Ireland.  Whether or not a provider will need to be registered will depend on the provision.
If identifying some of the common themes in residential care tenders, some of the key concerns include business continuity, placement stability, staff training, monitoring and support, promoting Service User independence, safeguarding, client engagement, capturing feedback, service improvement, and the management of relationships with key stakeholders – to name just a few.
Evaluation may be based on a combination of quality and price, i.e. the Most Economically Advantageous Tender (MEAT), or it could just be down to quality alone. In each scenario it's important to remember is that quality is consistently the most important factor in any social care tender. The more points a bidder picks up on quality, the more flexible they can be in respect of pricing.
How can Your Tender Team help with writing a bid for a residential care tender?
Having accumulated years of experience of writing bids for the social care sector our professional team knows how to create winning submissions, efficiently extracting the information we need to enable us to produce the best evidence-based bids.
Need help writing your residential care tender?
Your Tender Team specialises in delivering expert tendering services to health and social care providers, and our full tender management service FULL TENDER WRITE includes:
Dedicated support from an experienced Bid Manager.
The full write of your bid.
Production of a 'Shopping List' of additional items required for submission, e.g. financial information.
An independent evaluation of the finished tender.
Managing clarifications on your behalf, both leading up to and post-submission.
Managing submission.
Contract lifetimes will vary, with some lasting up to 10 years if extended, so if your bid is unsuccessful, you could be left out in the cold until the tender is released again. Putting the appropriate resources into your bid can make all of the difference. Check out our latest WIN RATE to see how successful we've been over recent months.
If you would like us to quote you for how much our Full Tender Write service is based on the tender you wish to bid, please use our 'Get A Quote' tab on the right handside of the screen now.
Would You Like A Professional Tender Writer Review Your Tender Before You Submit It? Look No Further
If you wish to write your own bid, we can support you at every stage of your response. Our REVIEW & EVALUATION service will help by:
Supplying you with a breakdown the tender, structuring your responses;
Suggest content themes based on our experience and the tender;
Offer feedback and guidance on your written answers.
Use our 'Get A Quote' tab today and one of our team members will be in touch with a quotation.
Check out what the press say about us!

Don't just take our word for it! Your Tender Team have been in the press a fair bit recently. Check out one of the articles on Business Live HERE.