SEND Support Services Tenders
What are SEND Support Services Tenders?
Special Educational Needs and Disabilities (SEND) and Special Education Needs and/or Disability Information, Advice and Support Services (SENDIAS) are designed to offer support to children and young people, and their families and carers. SEND support services tenders are common and we have a bid writing team to support you. These tenders will involve services for children that are affected by difficulties with: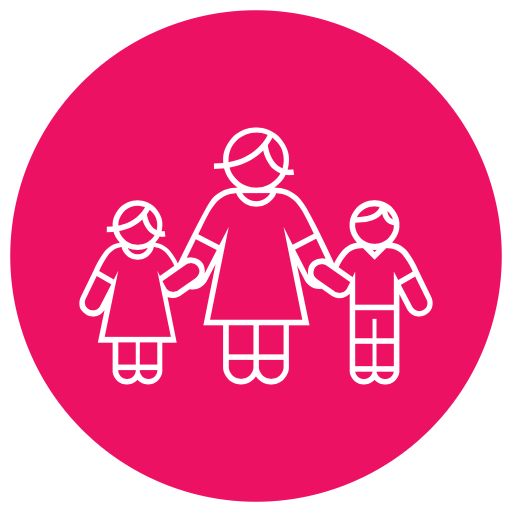 Communication
Cognition and Learning
Sensory Stimulation
Mental Health
Social Interaction
Services are delivered within the community and help individuals to access services that enable progression towards learning, and emotional and social development, supporting them to reach their full potential. Outreach services can also be provided, delivering targeted support and Special Educational Needs (SEN) training to teachers within a school setting.
What do SEND Support Services Tenders Look Like?
SEND contracts can vary in respect of their focus. Certain services will focus on long term educational provision or short breaks, and others will be designed to support specific age groups. Tenders may be based around the provision of:
Early Years SEND Tenders
Alternative educational provision for SEND Tenders
Short breaks and activities for SEND Tenders
Residential short breaks for SEND Tenders
Educational Day Placements for SEND Tenders
SEN School / College Placements Tenders
Residential care and education for SEND Tenders
It may also be that SEND provision is amalgamated into other framework agreements, such as those providing:
Youth Services Tenders
Educational Psychologist Services Tenders
Specialist Employment Services Tenders
Specialist post-16 Education and Training Tenders
Independent Travel Training and Buddy Services Tenders
Who Commissions SEND Support Services Tenders?
The majority of tenders for the procurement of SEND services are issued by local authorities and the NHS. We sometimes see individual tenders commissioned by an appointed lead purchaser, with the resulting framework accessed by a number of different bodies.
What is Normally Involved in a SEND Tender?
Bidders may be required to evidence certain professional accreditations or memberships, such bids are likely to be evaluated on the basis of both quality and price i.e. the Most Economically Advantageous Tender (MEAT). In terms of content, we would expect to see individual method method statements focus on a bidder's description of delivering similar contract provision, their approaches towards community engagement, the methods by which a provider will deliver flexible and responsive services that identify individual objectives, log achievements and outcomes, and social value. See our GLOSSARY for more information on tendering terminology.
The accessibility of services to local residents is also likely to feature prominently in tenders with this area. Individual specifications may stipulate that it will be the responsibility of bidders to identify and source suitable community based locations from which to deliver the contract.
Any providers delivering personal care as part of provision are likely to be asked to supply evidence of registration with the necessary regulatory body, This means providers in England may require Care Quality Commision (CQC) registration, Care Inspectorate registration might be required in Scotland, the Care and Social Services Inspectorate Wales (CSSIW), and the Regulation and Quality Improvement Authority (RQIA) covers Northern Ireland.
There may also be a requirement to be registered with Ofsted if operating in England, Education Scotland if provision is offered in Scotland, Estyn if in Wales, and the Education and Training Inspectorate (ETI) in Northern Ireland. 
Contract lifetimes will vary, with some lasting beyond 5 years if extended, so if your bid is unsuccessful, you could be left out in the cold until the tender is released again. Putting the appropriate resources into your bid can make all of the difference. Check out our latest WIN RATE to see how successful we've been over recent months.
How Can Your Tender Team Help with Writing a SEND Tender?
Our Tender Managers and Tender Writers are experts across the full spectrum of social care, and possess the necessary industry specific knowledge to produce compelling bids within this specific area.
Need Help Writing Your SEND Tender?
Your Tender Team specialises in delivering expert tendering services to health and social care providers. See our full FULL TENDER WRITE for how we can support you.
If you would like us to quote you for how much our Full Tender Write service is based on the tender you wish to bid, please use our 'Get A Quote' tab on the right handside of the screen now.
We Can Review Your Tender Review Before Submission
If you wish to write your own bid, we can support you at every stage of your response, see our REVIEW & EVALUATION service page for how.
Use our 'Get A Quote' tab today and one of our team members will be in touch with a quotation.
What the Press Says

Don't just take our word for it! Your Tender Team has been in the press a fair bit recently. Check out one of the articles on Business Live HERE.