What are Short Breaks Tenders?
Services found within short breaks tenders are provided to individuals of all ages with a range of needs, their families and carers. The purpose of services is to relieve the strain on those with caring responsibilities, whilst also giving Service Users opportunities to engage in new experiences, participate in targeted activities with or without peers, and develop their independence and educational development.
The delivery of short breaks comes in different forms and can be delivered from a range of settings. Some services will be short term, others take the form of holiday breaks and there are also longer term offerings with the inclusion of overnight provision. Different settings for delivery may include: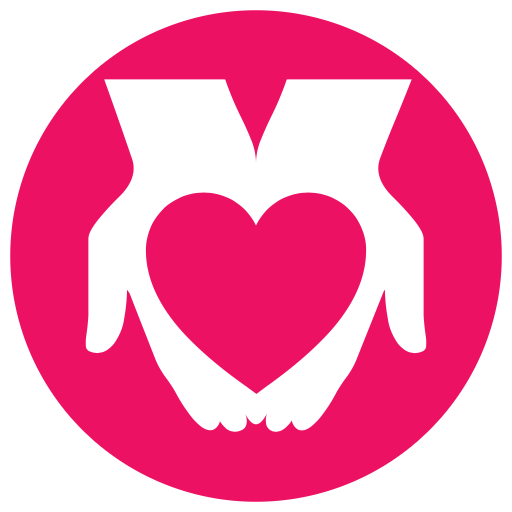 Community Based Respite Schemes and/or Community Venues
Residential Care Homes
The Service User's Own Home
From the Place of Residence of a Family Member or Designated Carer
Supported Accommodation Schemes
Who Commissions Short Breaks Tenders?
Local authorities and Children's Trusts have a responsibility for delivering short break services, as do NHS Clinical Commissioning Groups (CCG).
Delivery models have diversified in recent years. Some are based on making referrals to a single appointed provider, whilst others make referrals to one of a list of appointed framework providers. In a move away from this, we are increasingly seeing commissioners having a preference for self-directed support models, giving Service Users and their families the option of taking their short break allocations as payment, via the channel of direct payments or personal budgets. This gives individuals greater control and flexibility as it allows them to choose their own support from wider lists of approved contractors (see our GLOSSARY for definitions of Dynamic Purchasing System frameworks, Approved Provider Lists and Any Qualified Provider lists).
Common Terminology
Descriptives can vary tender by tender, depending on individual specifications. The following list contains some terminology we commonly see applied to tenders commissioning short break provision:
Respite Care Services Tenders
Day Services Tenders
Overnight Respite Tenders
Residential Short Break Services Tenders
Community Based Short Breaks Tenders
Day Services Tenders
Individualised Short Breaks Tenders
Holiday, Weekend & After School Short Breaks Tenders
Building Based Day Care Services Tenders
Community Activities Tenders
Day Placements Tenders
Carers Respite Tenders
What is Normally Involved in Short Breaks Tenders?
Individual bids are often evaluated on the basis of both quality and price i.e. the Most Economically Advantageous Tender (MEAT). In terms of content, we usually see individual method method statements focus on a bidder's description of delivering similar contract provision, their approaches towards community engagement, the methods by which a provider will deliver flexible and responsive services that identify individual objectives, log achievements and outcomes, delivering social value, and business continuity measures.
The accessibility of services to local residents is also likely to feature prominently in tenders with this area. Individual specifications may stipulate that it will be the responsibility of bidders to identify and source suitable community based locations from which to deliver the contract.
Any providers delivering personal care as part of provision are likely to be asked to supply evidence of registration with the necessary regulatory body, This means providers in England may require Care Quality Commision (CQC) registration, Care Inspectorate registration might be required in Scotland, the Care and Social Services Inspectorate Wales (CSSIW), and the Regulation and Quality Improvement Authority (RQIA) covers Northern Ireland. Providers offering group based short breaks may also be regulated by Ofsted, or an equivalent body.
Contract lifetimes will vary, with some lasting above 5 years if extended, so if your bid is unsuccessful, you could be left out in the cold until the tender is released again. Putting the appropriate resources into your bid can make all of the difference. Check out our latest WIN RATE to see how successful we've been over recent months.
How Can Your Tender Team Help with Writing Short Breaks Tenders?
Our Bid Managers and Tender Writers are experts across the full spectrum of social care, and possess the knowledge and experience to clearly identify what the commissioners are asking for, producing persuasive and compelling tender submissions.
Need Help Writing Your Short Breaks Tender?
Your Tender Team specialises in delivering expert tendering services to health and social care providers. See our FULL TENDER WRITE services page for how we can help.
If you would like us to quote you for how much our Full Tender Write service is based on the tender you wish to bid, please use our 'Get A Quote' tab on the right handside of the screen now.
Want To Write The Tender Yourself? We Can Assist
If you wish to write your own bid, we can support you at every stage of your response. See our REVIEW & EVALUATION service page for more information.
If the tender you wish to participate in is live, use our 'Get A Quote' tab today and one of our team members will be in touch with a quotation. Otherwise, CONTACT US for more information.
Your Tender Team Hit The Press

Don't just take our word for it! Your Tender Team has been in the press a fair bit recently. Check out one of the articles on Business Link HERE.