Substance misuse tenders are commissioned regularly. See our guide on them here, along with how we can assist you
What Are Substance Misuse Tenders?
Substance misuse tenders and drug and alcohol recovery services focus on delivering wraparound recovery based services to support individuals tackle substance misuse and dependence, enabling them to rebuild their lives.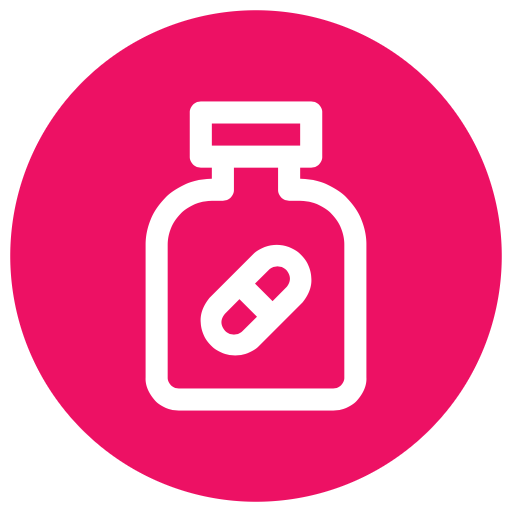 Substance misuse tenders and drug and alcohol recovery services focus on delivering wraparound recovery based services to support individuals tackle substance misuse and dependence, enabling them to rebuild their lives.
Support can range from the provision of detoxification, medically managed withdrawal and psychological intervention, to community based treatments, and may be amalgamated with tenders for the provision of housing related support services.
Who Commissions Substance Misuse Tenders?
The lead responsibility for commissioning substance misuse/drug and alcohol recovery services lies with local authorities, as they are best placed to deliver concentrated prevention and intervention support at a local level, although NHS bodies may also commission services.
The majority of procurement processes within this sector will seek to contract services from a single provider, although we do sometimes see multiple providers awarded as part of wider framework Agreements, with different elements of service provision and/or levels of need broken down over individual lots.
Terminology
Divergences between commissioning models means that terminology can vary tender by tender, depending on specific objectives and treatment options. The following list contains just some of the terms we see commonly applied to substance misuse tenders and recovery contracts:
Rehabilitation & Recovery Tenders;
Recovery Support Services (RSS) Tenders;
Treatment & Detoxification Tenders;
Substitute Prescribing Tenders;
Prevention Services Tenders;
Drug & Alcohol Recovery Tenders;
In-patient Residential Rehabilitation Services Tenders;
Residential Rehabilitation Tenders;
Integrated Drug & Alcohol Services Tenders;
Intervention Programmes Tenders;
Harm Reduction Tenders;
Advice, Counselling & Information Tenders;
Peer Support Tenders.
What Is Normally Involved In Substance Misuse And Recovery Tenders?
The accessibility of services to local residents is likely to feature prominently in tenders for the provision of substance misuse and recovery services, with individual specifications stipulating that it will be the responsibility of bidders to identify and source suitable community based locations from which to deliver the contract. Alternatively, the transference of existing contracts may include access to established facilities.
Individual tendering opportunities within this sector may also request bidders to confirm that they can satisfy minimum turnover thresholds, evidencing financial robustness.
For tenderers satisfying the initial criteria we would expect the evaluation of the remainder of their submission to, almost certainly, be weighted towards quality, with price being a possible factor (see Most Economically Advantageous Tender (MEAT) within our GLOSSARY page,
Scored method statements will generally focus on a bidder's experience delivering contracts similar in scope and size, their proposed delivery model and flexibility and Service User involvement in the development of services, service access, screening and assessment arrangements, clinical governance, safeguarding, incident reporting, aftercare and partnership working with other key professionals.
How Can Your Tender Team Help With Writing A Substance Misuse Tender?
Our Bid Managers and Tender Writers are experts across the full spectrum of health and social care, and possess the knowledge and experience to clearly identify what the commissioners are asking for, producing persuasive and compelling tender submissions.
Need Help Writing A Substance Misuse Tender?
Your Tender Team specialises in delivering expert tendering services to health and social care providers, and our full tender management service FULL TENDER WRITE includes:
Dedicated support from an experienced Bid Manager.
The full write of your bid.
Production of a 'Shopping List' of additional items required for submission, e.g. financial information.
An independent evaluation of the finished tender.
Managing clarifications on your behalf, both leading up to and post-submission.
Managing submission.
Contract lifetimes will vary, with some lasting up to 10 years if extended, so if your bid is unsuccessful, you could be left out in the cold until the tender is released again. Putting the appropriate resources into your bid can make all of the difference. Check out our latest WIN RATE to see how successful we've been over recent months.
If you would like us to quote you for how much our Full Tender Write service is based on the tender you wish to bid, please use our 'Get A Quote' tab on the right handside of the screen now.
We Can Professionally Review Your Tender Before You Submit It
If you wish to write your own bid, we can support you at every stage of your response. Our REVIEW & EVALUATION service will help by:
Supplying you with a breakdown the tender, structuring your responses;
Suggest content themes based on our experience and the tender;
Offer feedback and guidance on your written answers.
Use our 'Get A Quote' tab today and one of our team members will be in touch with a quotation.
Check Out Some Of Our Press Articles

Don't just take our word for it! Your Tender Team has been in the press a fair bit recently. Check out one of the articles on Business Link HERE.