What are Translation Tenders?
Communication difficulties can present a major barrier to a range of individuals and organisations, and it may be that the services specified in translation tenders are needed to interpret both verbal and non-verbal communications.
Non-verbal translation, language and transcription services can be used to:
Facilitate the translation of written material from one language to another.
Transcribe written documents and/or electronic media into alternative formats, e.g. Braille, easy read, large print, audio-visual and other formats.
Transcribe audio files, tapes and other electronic media into written and/or electronic documents in the same, or in different languages.
Verbal interpretation and language services are often required across a variety of situations and environments, and can be conducted either face-to-face, or via virtual, video and audio technology. These services can facilitate communication with a wide range of groups, including: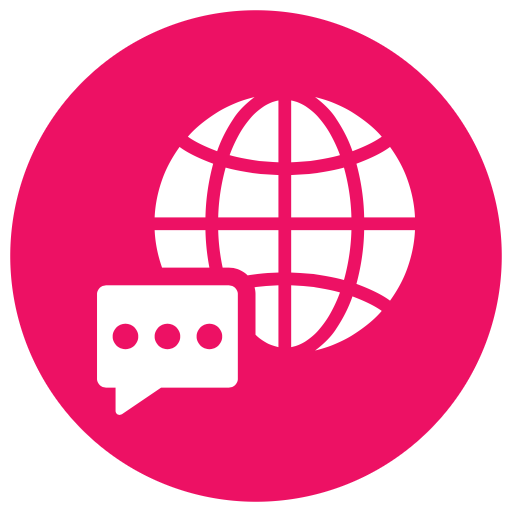 Speakers of other languages
People who are deaf and/or hard of hearing
Visually impaired individuals
Deafblind individuals
People with learning disabilities or those with Acquired Brain Injury (ABI)
Who Commissions Translation Tenders?
Interpreting and communication services are procured by a range of private and public sector organisations, including government departments and agencies, public services, educational establishments, local authorities and the NHS.
While different types of provision may be commissioned as independent contracts other buyers will look to consolidate services, either contracting a single lead provider to deliver all elements of service provision, or it may be that the contract is broken down into individual lots, each of which will be defined by the type provision.
Common Terminology
Terminology can vary tender by tender, depending on a commissioner's requirements. The following list contains just some of the terms not yet mentioned, which we see frequently crop up in translation and communication tenders:
British Sign Language (BSL)
Sensory Impairment Interpretation
Sign Supported English
Deaf Relay
Speech-to-Text Reporting
Makaton
Lipspeaking
Proofreading
Linguistics
What is Normally Involved in Translation, Interpretation, Language & Communication Tenders?
Tenders can vary depending on the commissioner and service model. Evaluation may be based on a combination of quality and price, i.e. the Most Economically Advantageous Tender (MEAT), or it could just be down to quality alone. In each scenario it's important to remember is that quality is consistently the most important factor, and the more points a bidder picks up on quality, the more flexible they can be in respect of pricing.
In terms of method statements and quality criteria, the common themes we tend to see are those relating to candidate sourcing and screening and ongoing quality monitoring, business continuity and risk management, service delivery, previous experience, delivery of bookings, communication with key stakeholders, and ability to deliver in the necessary geographic area.
Compliance will also be assessed, with the evaluation of individual policies and procedures, and industry accreditations.  Some tenders may require providers to evidence membership with professional translation and language associations, such as Globalization and Localization Association (GALA), or Association of Translation Companies (ATC), and may also be asked to demonstrate the security of their management systems, evidencing compliance with ISO standards.
Contract lifetimes will vary, with some lasting beyond years if extended, so if your bid is unsuccessful, you could be left out in the cold until the tender is released again.  Putting the appropriate resources into your bid can make all of the difference. Check out our latest WIN RATE to see how successful we've been over recent months.
How Can Your Tender Team Help with Writing Translation Tenders?
Communication services are in constant demand across all sectors, and our team has experienced huge success in this area. Our experts are on hand to use our knowledge and experience to support and sustain the success of translation and language professionals.
Need Help Writing Your Translation, Interpretation, Language, Communication Tender?
Your Tender Team specialises in delivering expert tendering services to providers within your  sector and provide our comprehensive FULL TENDER WRITE service to meet your tendering needs. 
If you would like us to quote you for how much our Full Tender Write service is based on the tender you wish to bid, please use our 'Get A Quote' tab on the right handside of the screen now.  
Need a Professional Tender Review Before Submission? We Can Help
If you wish to write your own bid, we can support you at every stage of your response, our REVIEW & EVALUATION service can help you.
If there is a live tender you wish to respond to, use our 'Get A Quote' tab today and one of our team members will be in touch with a quotation. Alternatively, CONTACT US.
What the Press Says

Don't just take our word for it! Your Tender Team has been in the press a fair bit recently. Check out one of the articles on Business Live HERE.