Your Tender Team Wins 'Small Business Of The Year' Award
We've Won The 'Small Business Of The Year' Award!
It was announced on Friday 3rd December that Your Tender Team has won the 'Small Business Of The Year' award at the East Midlands Chamber of Commerce Awards!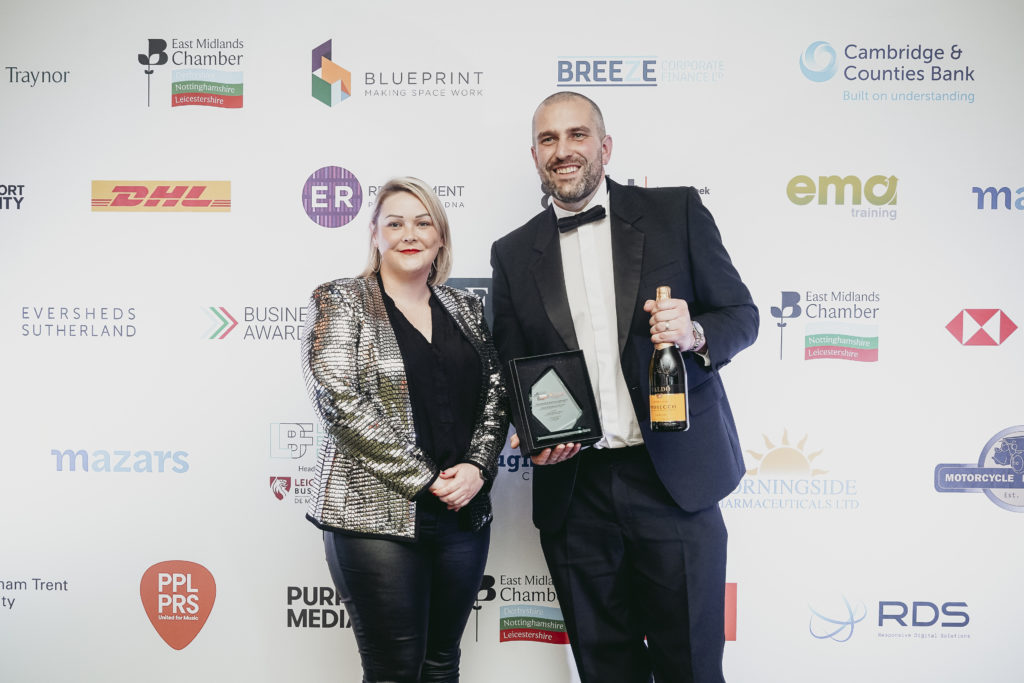 The awards were hosted at the Leicester Tigers ground and were the first in-person awards held by the Chamber since the start of the pandemic. It was a record-breaking year for the awards with the highest number of applications that they've ever had. More info can be found here on the awards.
Our Director, James Kent, was there in person to collect the award where Your Tender Team were announced winners following a presentation to the judging panel earlier in the year.
Crucial to Your Tender Team being announced as the Small Business Of The Year is the huge success that we've had for clients in the East Midlands. We've won over £500m + worth of tenders for East Midlands based clients. This has a positive impact in the local area and offers prosperity and jobs in the locality. This award is added to the other recent awards we've won for Lloyds Bank Local Business Of The Year and Bid Writing Company Of The Year 2021 and 2020.
Our Director, James Kent, said: "It's an honour to win this award from the Chamber in recognition of our successes in the area. 2021 has been a hugely successful year from an award point of view and I'm proud to add this one to the others we've won this year."
We now push on into 2022 and look forward to other awards we are shortlisted for. Imperative to our recent awards are the tender writing services we offer for clients in every sector. Our Full Tender Write service has an industry leading win rate that in most cases leads to tender successes for clients. 
Contact us today for a discussion on how we can help with your approach to tendering.