Your Tender Team specialises in the writing and reviewing of orthodontic tenders. Our expert knowledge has been developed over a number of years in writing tender responses and supporting clients in the development theirs.
Who Commissions Orthodontic Tenders?
Orthodontic tenders commissioned by the NHS are regularly released all around the UK. Due to the scale of the procurement process, tenders are often released in batches covering specific geographic areas.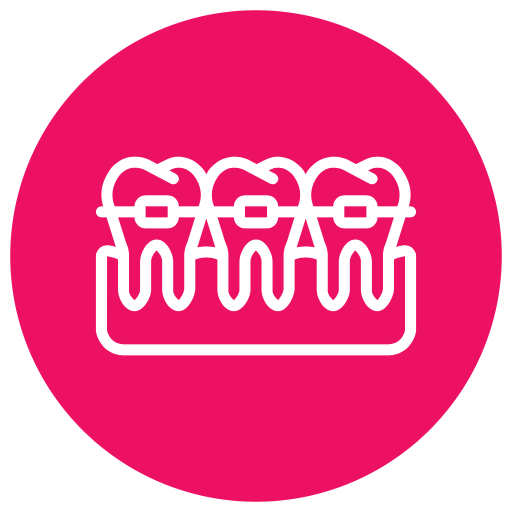 NHS orthodontic tender writing is a specialist skill and we have a process to support orthodontists and their teams with a tender to help them maintain normal service at their practice whilst we prepare their tender response.
What is Normally Involved in Orthodontic Tenders?
Orthodontic tender writing is an involved process and can place great strain on key members of staff within a practice if they do not receive the correct support. Tenders are normally lengthy and require a number of supporting documents to be uploaded to the portal at submission.
NHS orthodontic tenders can have question areas including:
Organisational Structure & Leadership – the commissioner wants to know that you have a sufficient number of skilled professionals in place, led by an Orthodontic Specialist with vast skills and experience.
Patient Journey – orthodontic treatment is usually delivered to young people and the commissioner wants to be assured that you will provide a patient-centric service and support the young person at every step of their treatment.
Clinical Governance – seeking assurance that you maintain exceptional standards of service at your practice, including quality, safety, infection prevention and control, safeguarding, managing medical emergencies, audit arrangements, and learning from your experiences to continuously improve.
Premises – the suitability of your practice in terms of being large enough to accommodate the increased demand, being in an accessible location, equipped, furnished and finished to the highest standards, and be compliant with health and safety, equality and clinical standards, best practice and legislative frameworks.
Other key areas within orthodontic tender includes completion of the Data Security & Protection Toolkit (the successor to the Information Governance Toolkit). Confirmation must be provided that this has been completed and is up-to-date. Evidence may be needed to support your submission. Further information can be found HERE.
It is also common for bidders to be required to upload company accounts, bank reference letters and be subject to a credit score check. These are often involve CREDITSAFE and EXPERIAN credit checks. Within the orthodontic tender documents, there will be financial thresholds that must be met whether that be turnover, acid ratios or to achieve a certain credit score. Your Tender Team does not have any influence on these factors, but we will confirm that you are suitable to bid before proceeding with any of our services.
Orthodontic Tender Writing – We Are The Specialists
As dental bid writing specialists, Your Tender Team prides itself on its offering to dental/orthodontic clients. We understand that running and working in a busy practice doesn't lend itself to writing lengthy tender responses. For this reason, we work around your schedule so working with Your Tender Team on an orthodontic tender will have as little impact on your day job as possible. We have the right team to support with your approach to dental tenders.
We will take the hassle out of orthodontic tender writing and assign you a dedicated specialist Tender Manager and Tender Writer who are highly experienced in this sector. We can handle everything – planning, researching, writing and submitting the tender.
You will have one point of contact who will look after all of your orthodontic tendering needs. No more trawling through clarifications, we do that for you. No more scrambling to write tender responses, we do it all for you. However, we will need you to gather all supporting documents, but we assist with this by providing a concise list of what is needed.
Your orthodontic tender is in safe hands with us so you can keep delivering high quality orthodontic treatment and let us take care of all things tendering for you. Check out our FULL TENDER WRITE page for more information on our process.
Want to Write the Orthodontic Tender Response Yourself? We Will Structure And Review It
If you have suitable experience and internal resources to write an orthodontic tender yourself, we can assist too. Our Bid Director will help you plan responses and give you guidance to try and help you write high quality responses to the tender questions. NHS dental contract tenders are one of specialisms so your bid will be in safe hands.
We are also on hand to review the tender portal for full compliance, prior to submission. To assist compliance, we undertake a tender document and portal review to ensure that you are aware of all tender requirements. Your Tender Team can act as an extra set of experienced eyes to help with your tender that can make all the difference to your bid. More information can be found on our REVIEW & EVALUATION page.
Check Out What the Press Says About Our Win Rate
Our WIN RATE is ultimately what we are judged by and we are extremely proud of it. Fortunately, our win rate has led to a lot of significant wins for clients.

We've been in the press a lot recently, please check out one of the articles on how we have won over £500m worth of tenders for our clients in the East Midlands alone. You can access the article HERE.
An Orthodontic Tender is Out Now, How Much Do You Charge to Write or Review a Tender?
We'd love to chat to discuss our expertise in orthodontic bid writing, but realise it's not always easy getting away from the practice. If you have a tender that is out at the moment, please use the 'Get a Quote' function on the right hand side of the screen where you'll be able to upload a document from the tender to allow us to review the documents and come back to you for a bid writing or bid review quote. Alternatively, CONTACT US to discuss your requirements. Call us on 0116 218 2700.