Extra care tenders often involve large, detailed quality responses that our dedicated Bid Writing Team are on hand to support clients with.
What Are The Services Required For Extra Care Tenders?
Extra care is a term used to describe the delivery of care provision within specialist housing schemes, offering on-site support services to occupying residents with the aim of enabling them to live as independently as possible in their own home and self-contained property.
Housing and care schemes will vary from provider to provider.  The majority will focus on offering provision to older people, providing an alternative to residential care, although some housing schemes will be designed to support different cohorts with more specific needs.  These groups may include individuals with dementia, disabilities, mental health needs, and those with reablement and continuing healthcare needs.  Some properties will be available to buy or rent, and many will accommodate staff on site to facilitate the delivery of 24/7 support services.
Who Commissions Extra Care Tenders?
Although the majority of services are commissioned by local authorities and housing associations, some extra care schemes are operated by private organisations. This means we can also see tenders from the private sector, as they put individual elements of their service(s) out to tender.
Commissioning requirements will vary depending on a buyer's needs. Some procurement opportunities may seek to purchase care provision only, covering either a single scheme, or a number of schemes scattered over a wider geographical area. In such instances a Service Level Agreement will be established between the commissioner, the successful bidder(s) and landlord(s), where applicable. For more information on tender terminology, see our GLOSSARY page.
At the other end of the spectrum, some tendering opportunities will look to appoint a single provider to take on the management of a scheme in its entirety, overseeing responsibility for all areas of provision. Such arrangements may then later see different elements of provision outsourced to third-party suppliers.
Links And Terminology
Terminology can often vary from commissioner to commissioner. The following are terms we often see linked to extra care contracts: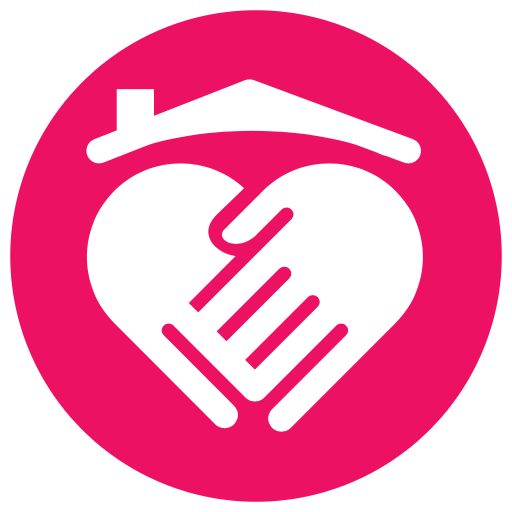 Assisted Living;
Retirement Villages;
Housing with Care;
Sheltered Housing;
Very Sheltered Housing;
Supported Living & Extra Care;
Enhanced Housing;
Close Care.
What Is Normally Involved In An Extra Care Tender?
Extra care tenders should not be thought of as being similar to a domiciliary care tender, or one for  supported living.  Typically, the level of competition will be fiercer and we would expect to see a breakdown of such tenders reveal a greater emphasis on a bidder's relevant experience, delivering similar provision within similar environments.
Those looking to bid for care provision will need to be registered to provide services with the appropriate regulatory body, the Care Quality Commission (CQC) in England, Care Inspectorate in Scotland, the Care and Social Services Inspectorate Wales (CSSIW), and the Regulation and Quality Improvement Authority (RQIA) in Northern Ireland.
Within this sub-sector, it is common for a Commissioner to stipulate that bidders must hold a minimum rating, such as a minimum CQC rating of 'Good' for those registered to provide services in England. In some instances allowances will be made to those falling short of the minimum ratings, although providers will usually be asked to upload their 'Action Plans' in order to evidence what measures they're taking to address the highlighted issues.
Evaluation may be based on a combination of quality and price i.e. the Most Economically Advantageous Tender (MEAT), although it will sometimes come down to quality alone. Not only will assessment focus on previous experience, we would also expect to see method statements question how individual bidders will identify and engage with key agencies, the collation of Service User feedback and service improvement, social inclusion, engagement with the wider community and the promotion of independence, along with proposed service delivery, quality assurance and monitoring, staffing and ongoing capacity, business continuity, and how services help to lessen the reliance on more intensive support services.
Quite often responses will need to be given within an allocated word count, which in itself is a skill, so if you find yourselves struggling, our team of experts may be able to help.
How Can Your Tender Team Help With Writing A Bid For An Extra Care Tender?
'Do we have the required experience to be successful?' and 'Can we deliver the required volumes?' are some good questions to ask yourself if you're considering bidding for an extra care tender, although specific requirements will always come down to individual specifications. Our professional team can help not only write your tender, but can also help to determine suitability.
Need Help Writing Your Extra Care Tender?
Your Tender Team specialises in delivering expert tendering services to health and social care providers, and our full tender management service FULL TENDER WRITE includes:
Dedicated support from an experienced Bid Manager.
The full write of your bid.
Production of a 'Shopping List' of additional items required for submission, e.g. financial information.
An independent evaluation of the finished tender.
Managing clarifications on your behalf, both leading up to and post-submission.
Managing submission.
Contract lifetimes will vary, with some lasting up to 10 years if extended, so if your bid is unsuccessful, you could be left out in the cold until the tender is released again.  Putting the appropriate resources into your bid can make all of the difference. Check out our latest WIN RATE to see how successful we've been over recent months.
If you would like us to quote you for how much our Full Tender Write service is based on the tender you wish to bid, please use our 'Get A Quote' tab on the right handside of the screen now.
Would You Like A Professional Tender Writer To Structure Then Review Your Tender?
If you wish to write your own bid, we can support you at every stage of your response. Our REVIEW & EVALUATION service will help by:
Supplying you with a breakdown the tender, structuring your responses;
Suggest content themes based on our experience and the tender;
Offer feedback and guidance on your written answers.
Use our 'Get A Quote' tab today and one of our team members will be in touch with a quotation. 
Press Coverage

Don't just take our word for it! Your Tender Team has been in the press a fair bit recently. Check out one of the articles on Business Link HERE.