Dental tenders feature a number of general dental services can be broken down into a number of specialisms, each of which may appear as an individual contract. Areas include: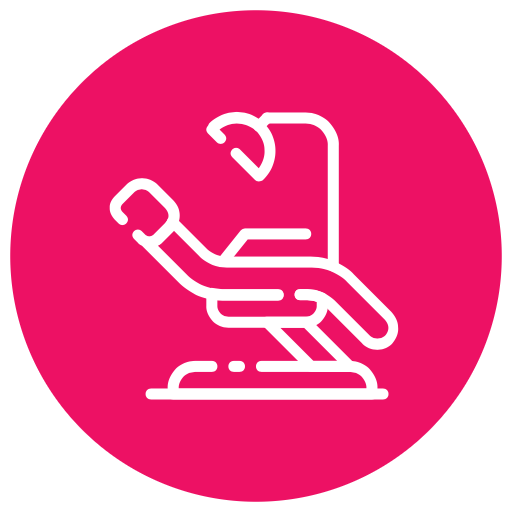 General Dentistry Tenders
Endodontics Tenders
Minor Oral Surgery (with/without Sedation) Tenders
Domiciliary Dental Services Tenders
Prison Dental Services Tenders
Unscheduled Urgent & Emergency Dental Services Tenders
For reference to orthodontic tenders and out of hours dental tenders, please click on the relevant linked text.
Who Commissions Dental Tenders?
NHS England is responsible for commissioning dental tenders on behalf of individual Foundation Trusts and Clinical Commissioning Groups (CCG).
We typically see procurement focus on commissioning a framework of providers to deliver services across designated regions of the UK, such as a specific county, town or city. Different areas will quite often be broken down into a framework of individual lots. Alternatively, contracts delivering a lower volume of UDAs or more bespoke services, such as domiciliary dental services, may be awarded to a single supplier. See our tender GLOSSARY for further information on tendering terminology.
What is Normally Involved in Dental Tenders?
Dental tenders can be laborious, challenging and burdensome on practice staff who may struggle to juggle the writing of a submission with day to day service delivery.
As most dental tenders will have set rates established per UDA the ability to score points on pricing elements is removed, meaning evaluation will be weighted towards quality. As such it's imperative that the quality of written tender submissions is as good as it possibly can be. Submissions will normally be lengthy, and questions sets commonly cover subjects including:
Contract Mobilisation & Implementation – demonstrating that your service will be fully mobilised and implemented in line with the proposed contract start date, outlining timescales and detailing mitigation measures put in place in response to potential risks to implementation.
Patient Focussed Care & Treatment – confirming that you will provide the most appropriate care/treatment to deliver improved patient outcomes, meeting the patient's needs, and that care is delivered in a dignified and respectful manner.
Staffing & Capacity – providing details regarding staffing and qualifications, ongoing training, supervision and professional development, monitoring and responding to fluctuations in service volumes.
Clinical Governance – seeking assurance that you maintain exceptional standards of service at your practice, adhering to regulatory standards, operate clear quality, safeguarding, health and safety procedures, infection prevention and control, along with those relating to safeguarding, managing medical emergencies, clinical audit arrangements.
Practice Location – confirming its suitability and compliance with any stipulated requirements, including accessibility and nearby public transport links, free car parking facilities, disabled access, etc. The practice will also need to be large enough to meet expected demand levels, be equipped and furnished to a high standard, and be registered with the Care Quality Commission (CQC) in England. In some instances, the commissioner may accept submissions from proposed locations, i.e. those not yet in ownership/lease of the bidder, but will be ready once confirmation of award has been received. Additional assurance may be needed where this is the case such as a letter of intent from the landlord, or confirmation of funds for purchase.
Social Value – the additional benefit that you will deliver that goes beyond the initial requirement of the contract. This might include the creation of local jobs, additional economic benefit through a local supply-chain, engaging with community partners and residents, as well as any commitments that can be made in respect of environmental sustainability.
Financial Assessments Within Dental Tenders
Before deciding to bid for a tender, one of your first considerations for any prospective tenderers should be stipulations relating to financial assessment. The tender documents will lay out the evaluation methodology, advising bidders as to what financial assessment criteria must be met. These can include a turnover V's contract value assessment, acid ratios, stress tests, letters from your bank and more. If your organisation can accommodate these criteria we can proceed in supporting you.
Need Help Writing a Dental Tender?
Your Tender Team will act as your dedicated bid writing team for any dental tender you wish to bid for. Writing a tender when juggling working in-practice isn't easy, so we've got a tailored approach for dentists when it comes to tender writing. Our FULL TENDER WRITE service will cover all of your dental bid writing requirements.
If you would like an experienced, results driven approach to writing any dental tender, then look no further. See further info on our WIN RATE. Should you be the incumbent provider or an ambitious practice wanting to win new business, we have the solution to support you. Please CONTACT US today to discuss our bespoke approach for you today.
Written Your Tender Yourself? We Will Review It Before You Submit It
If you can dedicate the resources to writing the tender responses in-house, we can support you. It's important for clients to assess the amount of work involved writing the tender themselves before deciding to opt for our REVIEW & EVALUATION service.
We will add value to your dental tender response by helping you plan your written responses, assist in the gathering of supporting documents required and be on hand to advise every step of the way.
Once you have written your tender responses, our team will offer feedback and guidance on them. This ensures that a professional bid writer has supported you with the process right up until submission.
What the Press Says

It has been well documented that we have helped win a huge number of tenders for clients. In the East Midlands alone, we've won over £500m+ worth of tenders for clients. Check out one of our press features HERE.
A Dental Tender is Out Now, How Much Do You Charge to Support Me?
We make it quick and easy for you to discover our rates to support you with your tender. If the tender isn't live yet, CONTACT US to discuss how we can assist and timescales involved for the release of the tender. Call us on 0116 218 2700.

If the tender is live now, use our 'Get a Quote' tab on the right of the page now. You can upload blank tender documents or link to the tender notice to allow one of our team to get in touch with more information and a quote today.